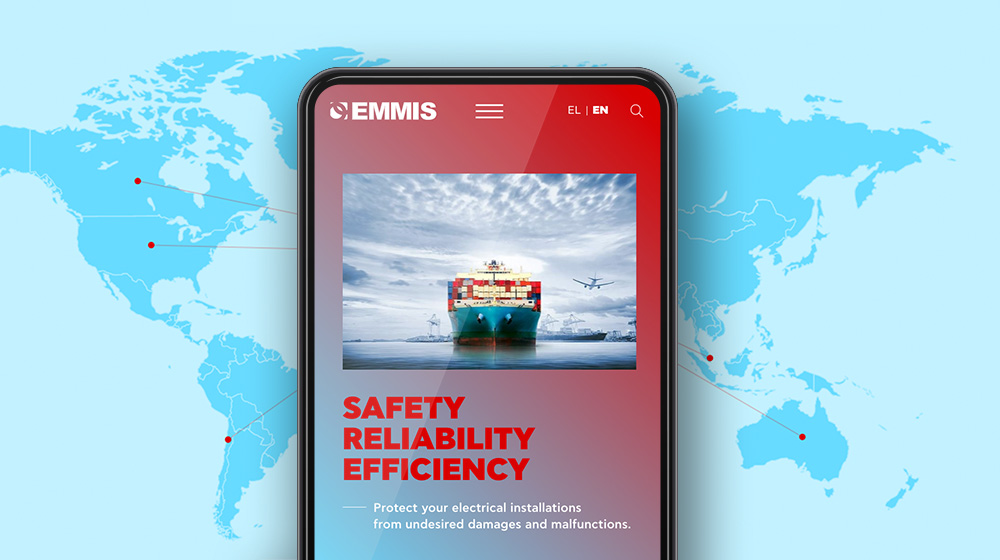 Web design for EMMIS SA, a company that manufactures transformers for global industries.

Products, solutions, applications, key selling points, strategic advantages and the new strategic positioning EMMIS SA are studied and transformed into graphics, typography, images, colors and illustrations, all combined to reflect the specialised and strong export character of the company.

Visit the website here.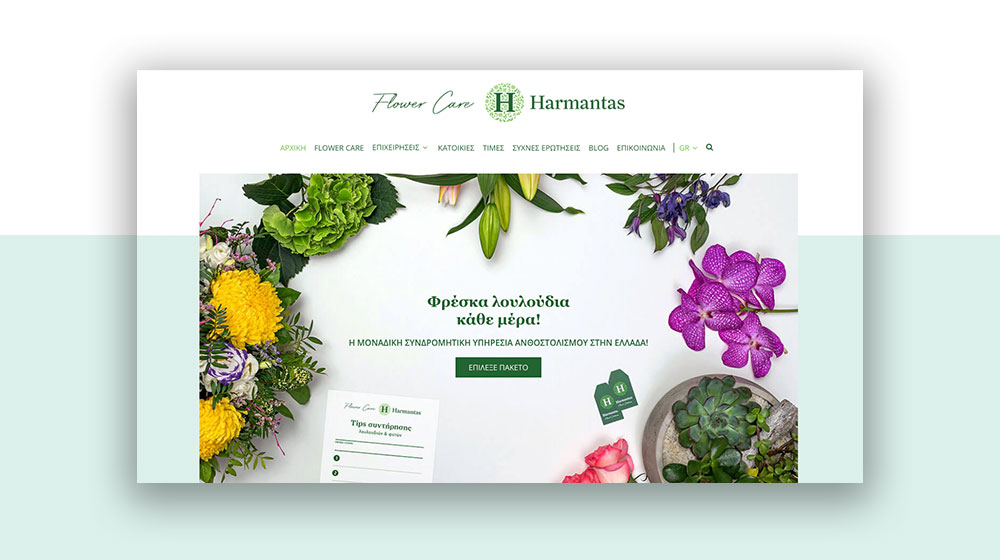 Along with the new brand identity of Harmantas Flower Creations we were assigned to design and study the new service website: Harmantas Floral Creations brings nature to your place, home or business.
With fine floral creations, made with passion and love by specialized award-winning floral designers. Without you having to worry about purchasing flowers, or their upkeep and replacement, or else "fresh flowers every day".
Friendly and flourish UIX based on a design study of branded photography, color palette, typography and graphics. See the website here.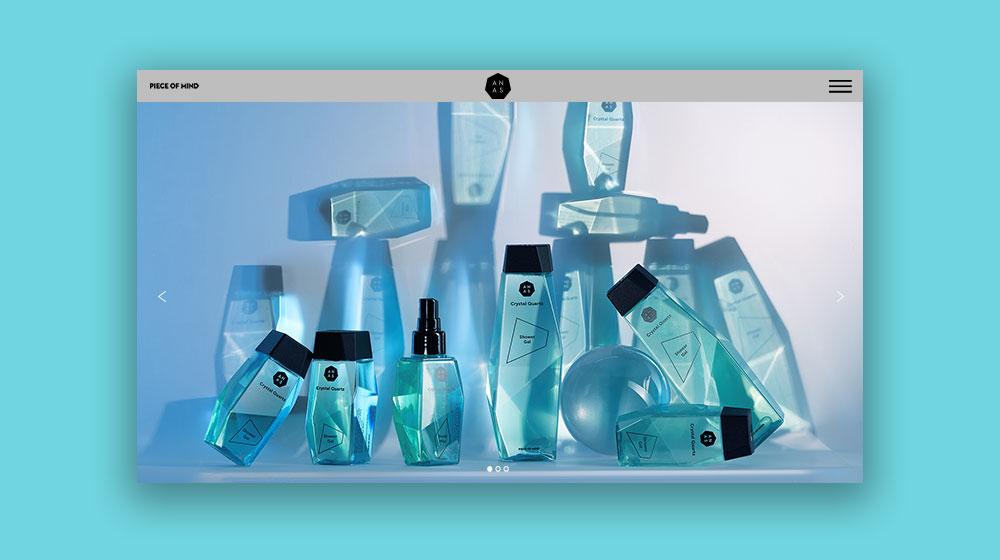 ANAS from the Netherlands is the first patented line of cosmetics that uses the powerful properties of crystals by placing a whole piece of natural and refined Crystal Quartz in the heart of its volcanic water based formulas.

The packaging that we designed has as key ingredient the "crystal", its shape and its characteristics, so our web design study was based on the same principles. Crystal shape forms, ANAS color palette and products unlock the user's interface experience.
Cuisineblue is the booking platform for genuinely authentic dining and cultural experiences in Greece, offered by locals. For the launch of this platform, we were assigned to design the logo and visual identity of the brand. We came up with a simple but memorable idea. Α pan transformed into the symbol of searching: a magnifying glass and became blue, following the name of the brand (Cuisineblue) ang of course its Greek origins. You can see the platform here.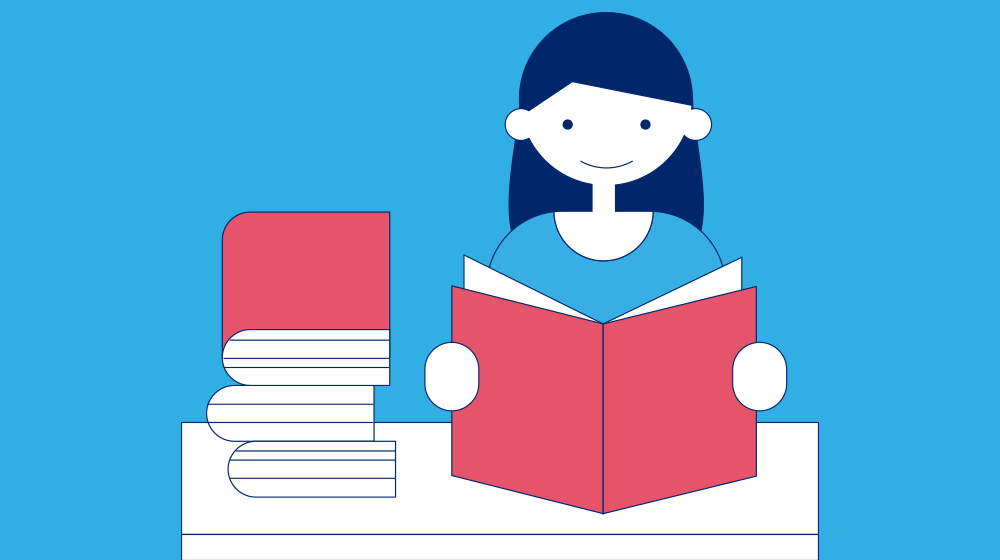 For Nikou Edu, a model foreign language school, we had to create a visual identity along with digital visuals for its website and social media. So, we designed witty and friendly custom illustrations for every service of the school. Different illustrations for every class, for every tip on the website and even more illustrations for the social media. The color palette of the illustrations was picked from the schools logo and the illustrations depicted happy students, parents and teachers in a very friendly environment. You can visit the website here.